Performance Modeling
State-of-the-art visualization and modeling tools!
---
Working with a group of international experts, our experience extends to the use and development of specialized visualization and modeling tools that accurately estimate subsurface conditions, minimizing risk and optimizing site management.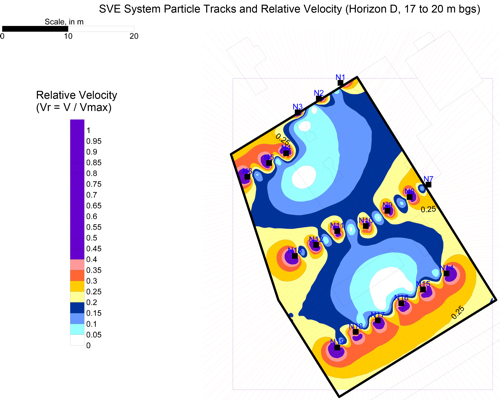 Process
Using state-of-the-art off-the-shelf or custom-built visualization and modeling tools, we can:
---
Review the Conceptual Site Model (CSM).
Predict the risk reduction for various remedial approaches.
Recommend the optimal site management approach.
Details
Performance Modeling Services can include:
---
CSM review, including geology, hydrogeology, NAPL source zone extent and architecture, and rates of source depletion or chemical degradation.
Documenting supporting lines of evidence for Monitored Natural Attenuation (MNA).
Mass flux/mass discharge analysis for source prioritization, and to facilitate the prediction of risk reduction and remediation timeframe.
Modeling the influence of back-diffusion on the attainability of remedial goals and timeframes.
Ready to get started?
Speak with our engineering team about how our environmental remediation services can help you in your remediation journey and take the next steps to building a better environment and a cleaner community with your project.
I'm ready to Start